EduOpen (Italy): We Implemented the eLearning platform, developed 373 courses, and enrolled 121,374 students in just one year. Sign up to get the detailed case study in your inbox!
Healthcare
Streamline Compliance and Audit Processes with our Automated eLearning Solutions
At the heart of the healthcare industry, dedicated professionals are tirelessly providing exceptional care to patients.
With demanding schedules and the ever-evolving nature of medical advancements, finding time for continuous professional development (CPD) and other compliance requirements can be a challenge.
We understand the importance of staying compliant, up-to-date, and advancing their knowledge without compromising patient care.
That's why, we present to you, a learning option that will allow healthcare workers to learn from anywhere and at their own pace.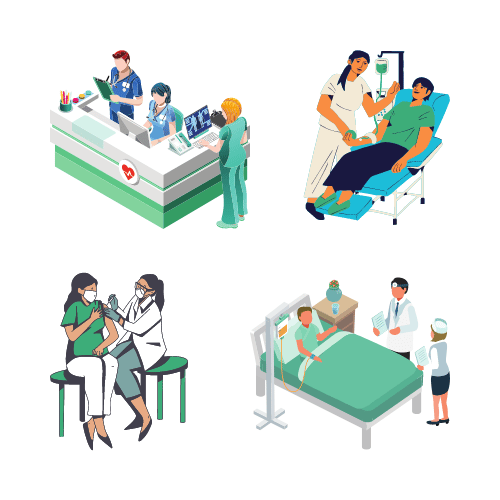 Introducing "
eLearning"

for Busy Healthcare Professionals
Statistics To Demonstrate The Impact of an eLearning Platform
eLearning adoption boosts healthcare organizations' regulatory compliance by 25%.
E-Learning can reduce healthcare professionals' training time by up to 60%.
Healthcare professionals report a 30% increase in ease of retention with eLearning.
Organizations report a 50% reduction in compliance-related errors and incidents.
The use of interactive eLearning modules leads to a 70% increase in engagement and active participation among healthcare learners.
Healthcare organizations with eLearning platforms report 30% cost reduction compared to traditional classroom-based training methods.
85% of healthcare professionals believe that eLearning helps them learn faster than traditional learning methods.
Our Contribution to the eLearning Industry
Benefits of Launching Your Healthcare eLearning Platform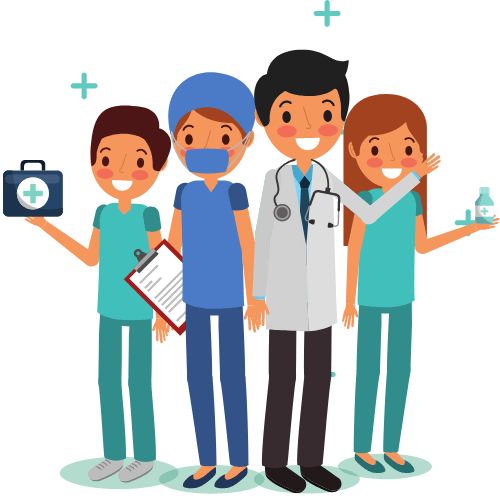 Continuous Professional Development
Offer a wide range of courses and resources for ongoing learning and skill development
Enable healthcare professionals to stay updated with the latest research, treatments, and technologies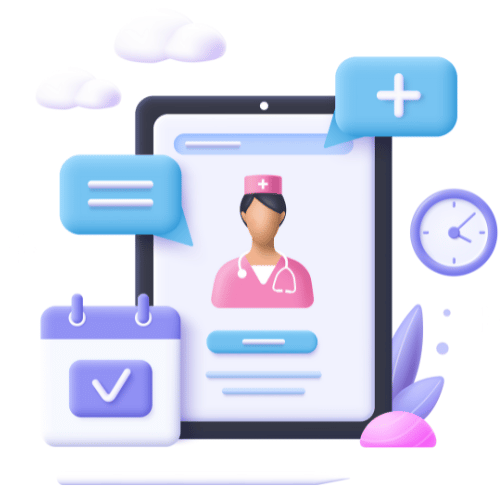 Efficient Compliance Management
Track and manage compliance training requirements for regulatory standards
Automated reminders and notifications for upcoming and overdue trainings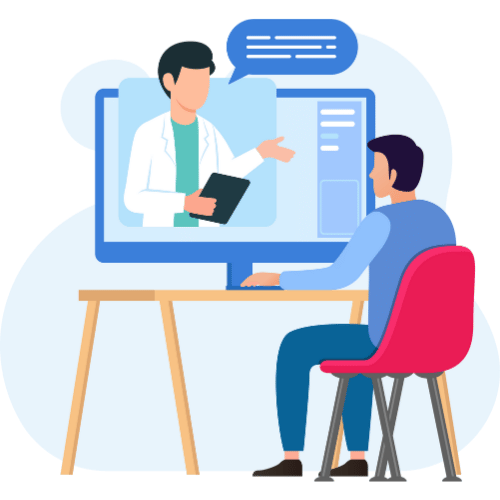 Standardized and Consistent Training
Ensure consistent delivery of training materials and content across different healthcare departments and locations
Standardize protocols, best practices, and compliance training throughout the organization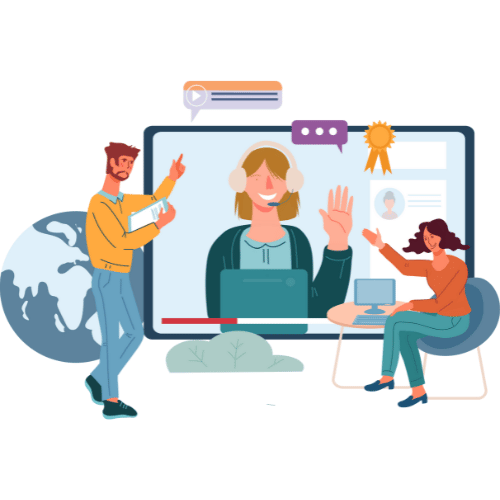 Cost-Effectiveness
Reduce training costs associated with travel, venue rentals, and printed materials
Scale training programs efficiently to accommodate a large number of healthcare professionals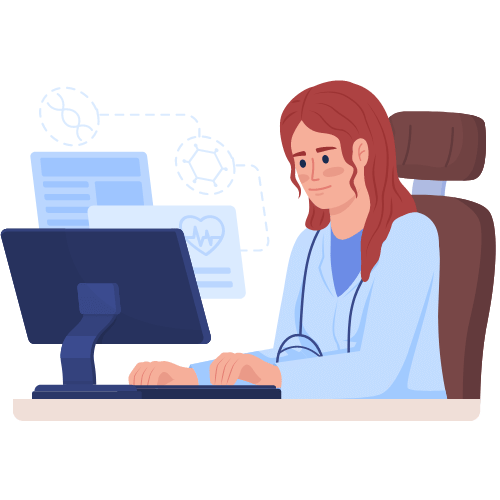 Time and Resource Efficiency
Reduce time spent away from patient care by providing efficient and accessible training solutions
Centralized content management and easy updates ensure timely and accurate information dissemination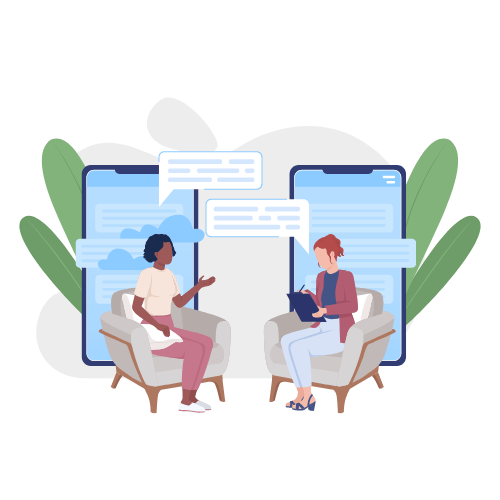 Collaboration and Knowledge Sharing
Facilitate collaboration and knowledge sharing among healthcare professionals through discussion forums and online communities
Encourage peer-to-peer learning and exchange of experiences and expertise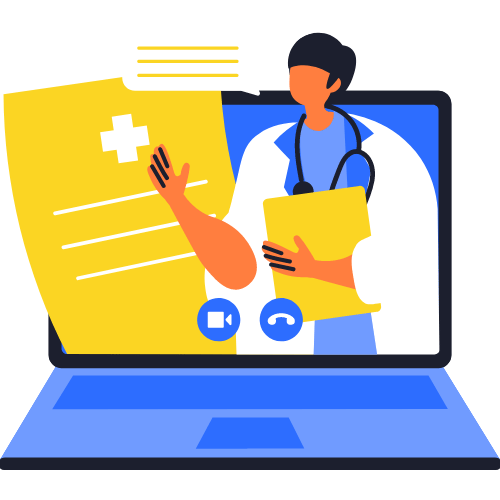 Refresher Training and Certifications
Allows easy certification for refresher courses to ensure healthcare professionals stay updated with current practices
Offers specific refresher trainings such as Radiation Safety, Infection Control, Fire Safety, and more to enhance knowledge and skills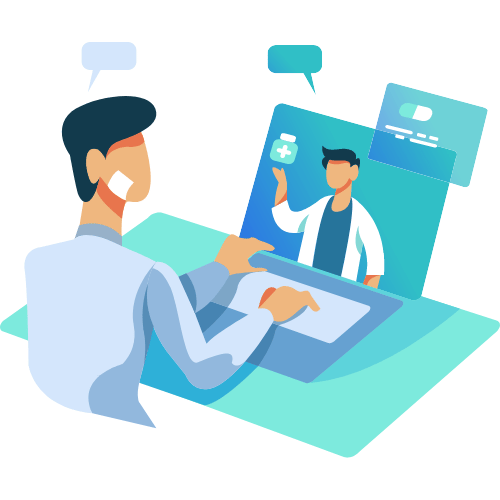 24/7 Learning
Enables healthcare professionals to access training materials and complete courses at any time, accommodating their demanding schedules
Robust reporting system, feedback, and email and SMS reminders ensure progress and completion tracking for efficient training management
Consider Offering Refresher Courses on Your eLearning Platform
Radiation Safety
Help your healthcare professionals stay updated on the latest guidelines, regulations, and best practices for safely handling radiation in medical settings.
Infection Control
Introduce your team to the set of practices and procedures, developed to prevent and control the spread of infections within healthcare settings.
Fire Safety
Equip healthcare professionals with the knowledge and skills required in preventing, responding to, and managing fire-related emergencies.
Basic Life Support
Refresh healthcare professionals' knowledge about the necessary skills and know-how to provide immediate assistance in life-threatening emergencies.
Patient Safety
Update healthcare professionals' knowledge and skills related to patient safety practices with this refresher training on your eLearning platform.
We Helped '
EduOpen

' Launch

373 Courses

and Enroll

1,21,374 Students

on their eLearning Platform!
Download eBook to Find out How.