The Premier eLearning Platform
Empower Yourself: Create Your Own Cutting-Edge Online Learning Hub, Outpace the Competition!
♠ Streamline Course Delivery: Eliminates manual administrative tasks, such as enrollment, scheduling, and tracking, saving time and effort for trainers and administrators.
♠ Consistent Learning Experience: Ensure that learners receive consistent and standardized training content, regardless of the time, location, or instructor.
Innumerable Content Types
Apart from the basic single, multi-choice, true/false type of questions, you also get an innovative set of content types as below: 
♠
Dialog/Flash Cards:
  Create a short answer question from each card.
♠ Image Sequencing: Creates an ordering question if that question type is
♠ Mark The Words: Creates Word select if that question type is installed
♠ Automated Assessments and Feedback:  Administer and grade assignments and quizzes automatically while providing instant feedback to learners and reducing the burden on trainers.
♠ Efficient Resource Utilization: Optimize resource allocation, ensuring that trainers, materials, and infrastructure are utilized efficiently, resulting in cost savings and improved training outcomes.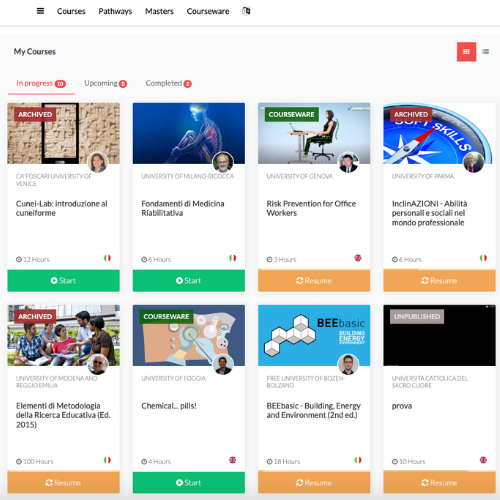 Personalized Dashboard
Empower learners with a personalized dashboard that offers customized access to courses, progress tracking, and learning resources.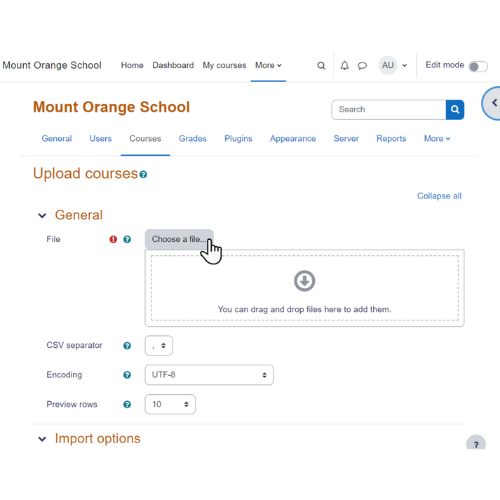 Bulk Course Upload
Effortlessly Upload and Manage Multiple Courses with Seamless Bulk Course Upload feature for administrators.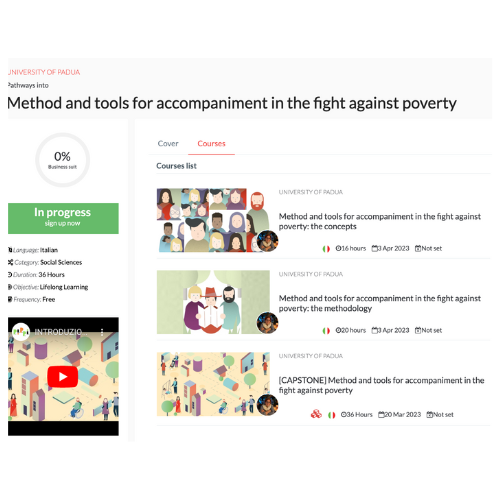 Custom Learning Paths
Create custom-designed learning journeys to acquire knowledge and skills based on their unique needs and goals.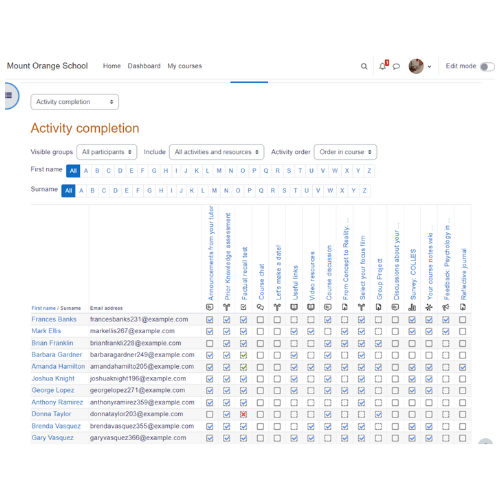 Track progress
Effortlessly monitor and analyze learner progress and performance with comprehensive tracking capabilities.
Harness the Power of SaaS
Our innovative eLearning platform is built on a Software-as-a-Service (SaaS) model, empowering organizations to unlock the full potential of online training. With our SaaS solution, you can enjoy the benefits of flexibility, scalability, and hassle-free maintenance, while delivering a seamless eLearning experience to your learners.
No Need for Dedicated Servers
Eliminates the requirement for organizations to invest in and maintain their own server infrastructure.

Saves costs associated with purchasing, housing, and managing dedicated servers.
No Server Management and Updates
The SaaS provider takes care of server maintenance, updates, and security patches, freeing up resources for the organization.
Allows organizations to focus on their core business.
Always Up and Running
SaaS applications are hosted in the cloud, providing high availability and ensuring that the software is accessible at all times.
Reduces downtime and ensures continuous access to critical business applications.
Staff Reduction
With SaaS, you do not need to employ a dedicated team to manage and maintain software systems.
Reduces staffing costs and allows resources to be reallocated to other strategic areas of the business.
Improved Performance
SaaS providers typically have robust infrastructure and expertise in optimizing performance.
Ensures faster response times, improved reliability, and seamless user experience.
Scalability
SaaS applications are designed to be scalable, allowing organizations to easily adjust resources based on their needs.
Enables you to rapidly scale up or down their software usage as per business needs.
Cost Efficiency
SaaS operates on a subscription-based model, often with a pay-as-you-go pricing structure.
Allows organizations to avoid upfront costs and only pay for the software and services they actually use.
Rapid Deployment
SaaS applications can be quickly deployed, often with minimal setup and configuration required.
Reduces time to market and allows you to start using the software and reaping the benefits asap.
Create a Scalable Training Foundation with our LMS Portal
Deliver Courses via Mobile App
Empower learners with convenient access to training materials via a mobile app.
Scale Up Effortlessly
With a solid eLearning platform (foundation), add courses, students, and assessments on the go.
Multi-Lingual Capability
Break language barriers with seamless multilingual capability, offering training in diverse languages for global accessibility.
24/7 Accessibility
Giver learners the flexibility to access training materials and resources at any time, from anywhere
Mihir Jana
Founder
Mihir Jana is the founder of LMS of India, an innovative education technology company based in Bengaluru, India. With a vision to leverage the advancements in digital and online methodologies, Mihir established LMS of India in 2010. The company specializes in providing open-source Learning Management System (LMS) based services, making it one of the few companies in India dedicated to LMS and e-learning solutions.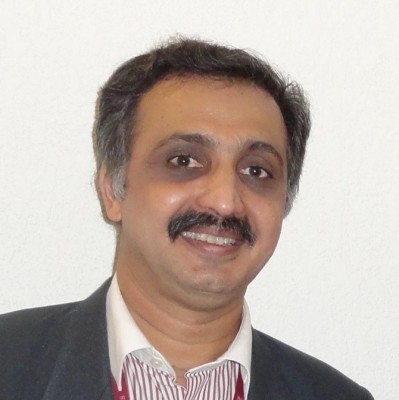 Premal Desai
Advisory Board Member
Premal Desai is a highly experienced professional with over 25+ years of expertise in Pre-Sales, Delivery, Service Management, and On-site/Off-Shore Engagement. He has extensive experience in Database Design, Technical Requirements Gathering, Business Requirements, and has held the position of AVP-PRE-SALES at Datamatics, with 2 experiences in that role and 3 experiences at Datamatics overall.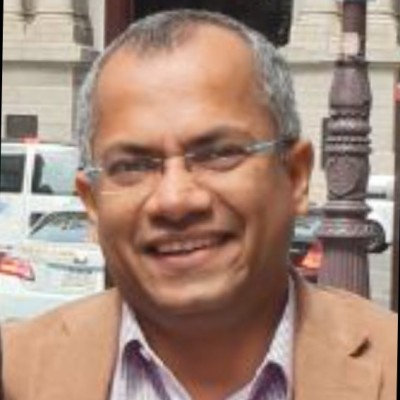 Ratnesh Sinha
Advisory Board Member
Ratnesh Sinha is a passionate technology enthusiast with a proven track record in software development, delivery, and team management. With a strong background in Telecommunications, Customer Service Delivery/Management, and Mobile & Web products, Ratnesh has successfully led innovative projects for various clients across different industries.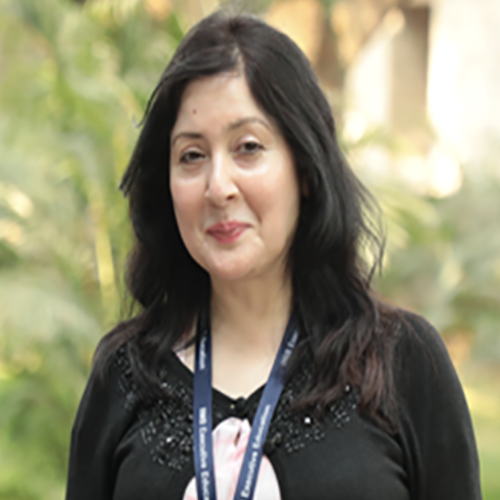 Chhandasri Kundu
Advisory Board Member
Chhandasri Kundu is an entrepreneurial individual with a deep passion for Education management and Social enterprise. She finds joy in creating meaningful learning opportunities for children and young adults, and is dedicated to making a positive impact in their lives. With an MBA and MA from Jadavpur University, Chhandasri has an impressive track record in both private corporate and not-for-profit social enterprises.
Challenges
We Help You Overcome..
Limited Scalability
Traditional training methods cannot accommodate a large number of learners.
Higher Operational Costs
In-person training often incurs more costs compared to online training.
Flow Interruption
Spread-out training content delivered by in-person trainers can break the learning flow.
Accessibility Limitations
Learners face difficulty accessing training materials and courses from remote locations.
Limited Personalization
Traditional training offers a 'one size fits all' approach that does not benefit learners.
Limited Access to Resources
Learners have limited access to the centralized repository of training materials.
Tracking and Assessment
Difficult to monitor progress, track completion rates, and evaluate the performance.
Limited Learning Flexibility
Traditional training methods often lack the flexibility of self-paced learning
What You Get
When You Work With Us!
LMS Platform
A user-friendly and feature-rich platform, that provides a seamless and interactive learning experience for your students/employees, enabling easy course management, tracking progress, and fostering engagement among learners.
Content Development
Our experienced team of instructional designers create engaging and informative learning materials that align with your organization's goals. From interactive modules to multimedia resources, we ensure the delivery of high-quality content.
Annual Support and Maintenance
We ensure the smooth and uninterrupted functioning of your e-learning system. Our team is readily available to address any technical issues, provide timely updates, and ensure the optimal performance of your learning platform.
End to End Staff Training
Our team conducts training sessions to equip your staff with the skills and knowledge needed to effectively utilize the platform. From system navigation to course creation and administration, we empower your team to maximize the benefits of the platform.
Bonus Compliance Courses
Additionally, You Get Three Ready To Use Courses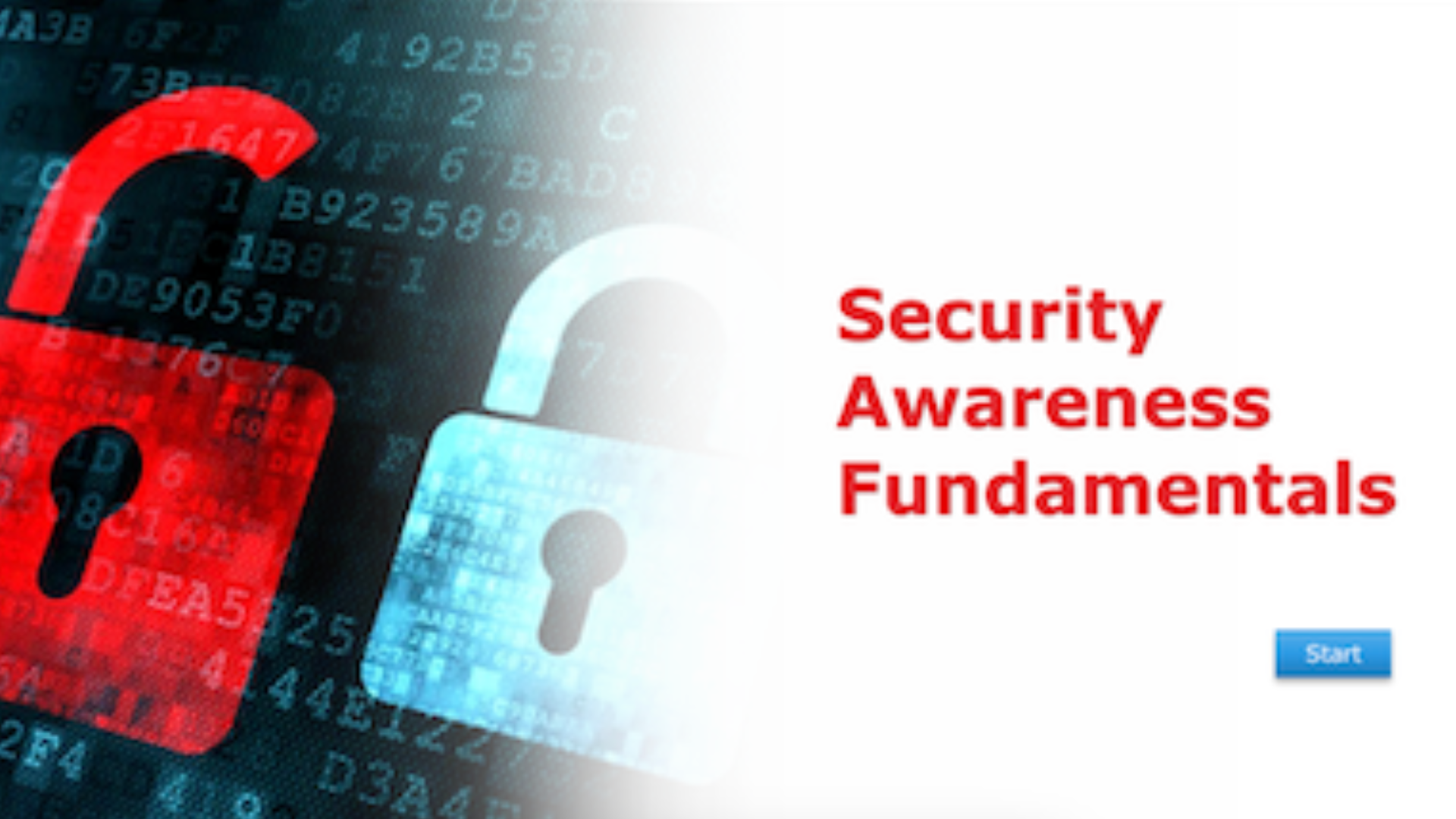 Cybersecurity Training
Enhance your digital defenses with our comprehensive cybersecurity course. Gain the knowledge and skills to protect your organization from cyber threats, mitigate risks, and safeguard sensitive data in an increasingly interconnected world.
POSH Training
Empower Your Workplace with Prevention of Sexual Harassment Training. Our comprehensive POSH course equips organizations and employees with the knowledge and skills to create a safe and respectful work environment, promoting gender equality and preventing workplace harassment.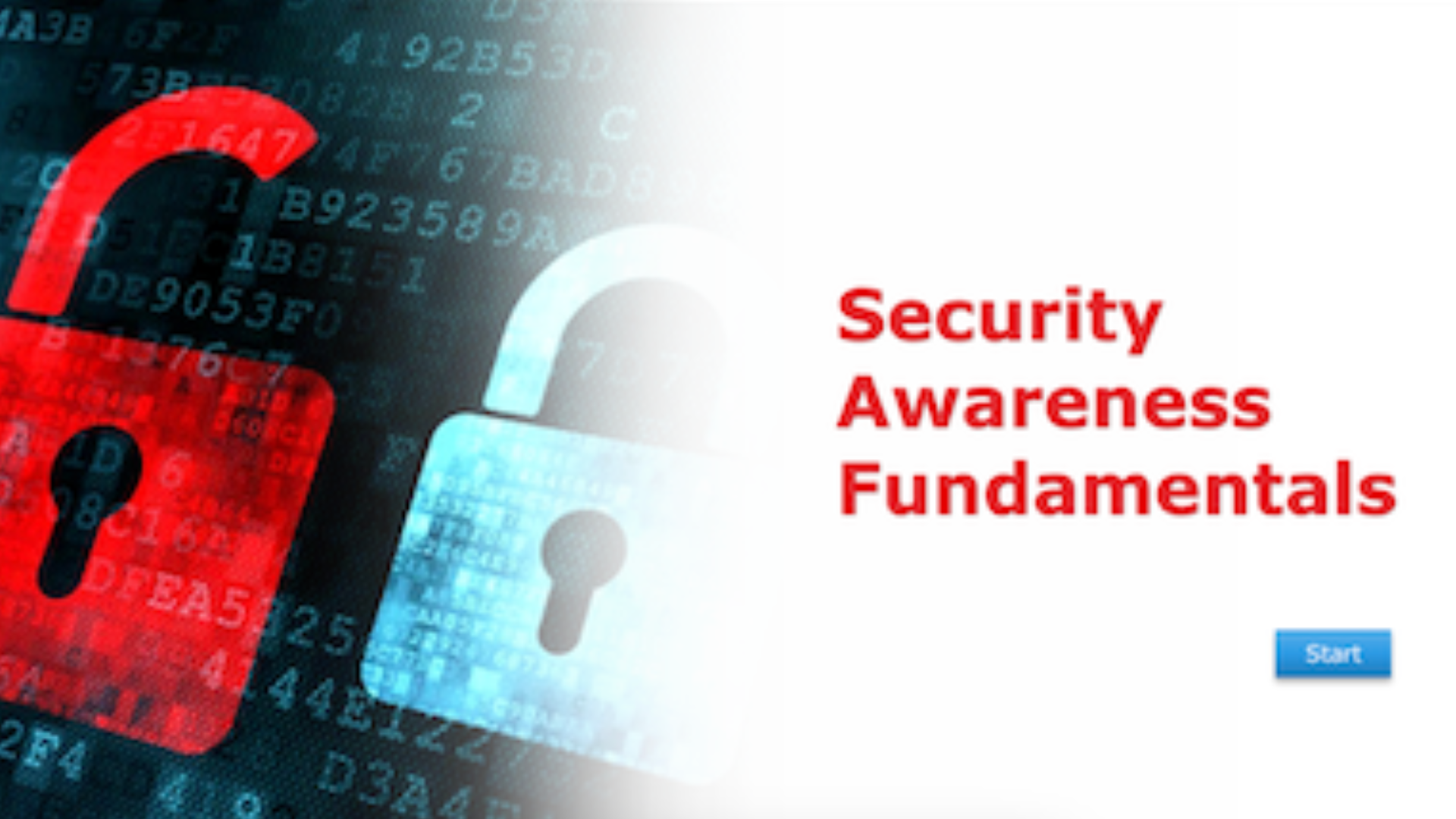 Statutory Compliance
Empower learners with convenient access to training materials via a mobile app.
Our Process
How We Complete The Most Complex Projects, Successfully

Testimonials
What Our Clients Say About Us
LMS of India proves to be a reliable supplier of first choice for services. In particular, they created a robust LMS and Online learning platform as well as building seriously engaging elearning content too.Thus,Highly recommended.
I used LMSofIndia to help re-engineer and enhance our suite of vocational distance educational subjects. They were extremely professional, effectively fast, and cost-effective. I recommend LMSofIndia for any LMS development project.
LMS of India impressed us with their competitive pricing and seamless integration solution between our LMS and Google Checkout. Their customer service and technical expertise were outstanding. We recommend them.
We partnered with LMSofIndia for plugin development in our online LMS. Their professionalism, work ethic, and excellent customer service made them a pleasure to work with. Working with LMSofIndia was a seamless experience.
JUSTConnect:

Revolutionizing Judicial Education in the Caribbean Region

Introducing JUSTconnect, the groundbreaking eLearning platform revolutionizing judicial education in the Caribbean region. Through live online training, hybrid learning, and self-paced courses, JUSTconnect facilitates knowledge sharing among judicial professionals from Trinidad and Tobago, Barbados, and Guyana.

Here's what we did for them:

♠ Developed an intuitive user interface for seamless navigation and an engaging learning experience.

♠ Curated a diverse range of high-quality course content, tailored to the specific needs of Caribbean judicial professionals.

♠ Implemented robust communication features, including discussion forums and messaging capabilities, to foster collaboration and networking.

♠ Integrated interactive assessment tools to track progress and ensure effective learning outcomes.
On May 24, Ambassador Bond gave remarks at the launch of the JUSTConnect judicial training platform. @StateINL funded the creation of the platform with implementer @StateCourts. JUSTConnect is a community learning & sharing online platform which facilitates multi-country… pic.twitter.com/7o1SXWZspC

— U.S. Embassy Port of Spain (@USinTT) May 25, 2023
Insurance Institute of India:

Insurance Training Made Convenient and Comprehensive

25000 users sign in every month to learn from this collaborative eLearning platform developed in partnership with The Insurance Institute of India. It offers a seamless and comprehensive training experience for insurance professionals. Through this innovative platform, learners can enhance their knowledge, skills, and expertise in the insurance industry conveniently and at their own pace.
Here's what we did for them:
♠ Extensive Course Catalog: Access a diverse range of courses covering various insurance topics, including underwriting, risk management, claims handling, and more.
♠ Interactive Learning Modules: Engage in interactive learning modules that combine multimedia elements such as videos, quizzes, case studies, and simulations to enhance understanding and retention.
♠ Personalized Learning Paths: Create customized learning paths based on individual career goals and learning preferences, allowing learners to focus on specific areas of interest within the insurance field.
♠ Collaborative Learning Community: Connect and collaborate with fellow insurance professionals through discussion forums, virtual classrooms, and networking opportunities, fostering a dynamic and supportive learning community.
E-llaber:

Emilia-Romagna elearning laboratory

Design, implementation, and certification of training courses and e-learning teaching resources dedicated to the health and social system of the Emilia-Romagna Region.

♠ Enhancing e-learning training in the regional health system through a network of ECM professionals in Emilia-Romagna.

♠ Designing and implementing training courses and e-learning resources for the regional laboratory.

♠ Monitoring and sharing good practices and products among providers in Emilia-Romagna.

♠ Promoting standards and planning transversal events for a regional catalog of quality e-learning resources. 
We Helped '
EduOpen

' Launch

373 Courses

and Enroll

1,21,374 Students

on their eLearning Platform!
Download eBook to Find out How.