Discover the transformative solutions we've delivered to our valued clients, showcasing our successful endeavors in revolutionizing employee training and development across diverse industries. Explore real-world examples of how we've empowered organizations through our innovative LMS solutions and comprehensive course content development.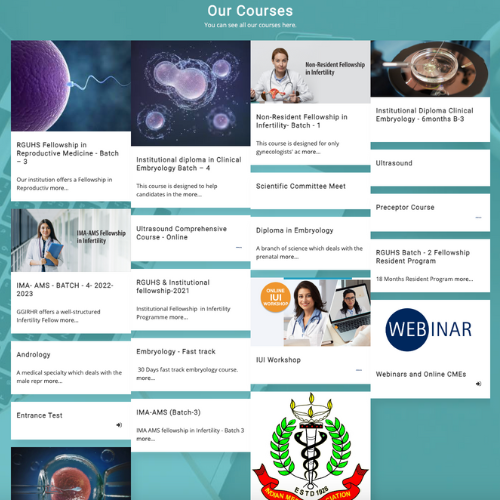 GarbhaGudi IVF Centre
GarbhaGudi assigned us the responsibility of developing a comprehensive learning platform to offer IVF courses to healthcare professionals worldwide. Led by Dr. Asha S Vijay, a renowned gynecologist and fertility specialist, the project aimed to address the increasing infertility problem by providing easy access to learning materials for staff members, including doctors and nurses.
How does a hospital train its nurses, doctors and paramedic on a routine basis?
In the fast-paced and ever-evolving field of healthcare, the need for continuous training and education is paramount. A hospital's ability to provide high-quality care depends on the competence and knowledge of its medical professionals, including nurses, doctors, and paramedics. In this case study, we explore the challenges faced by a fictional hospital and the innovative solutions they adopted to ensure that their healthcare team receives ongoing training on a routine basis.